The ambassador was welcomed by the president of Ganzach Kiddush Hashem, Rabbi David Skulsky, and the chairwoman of the board, Mrs. Rachel Yud.
The ambassador opened the visit by lighting candles in memory of the Jews who perished in the Holocaust.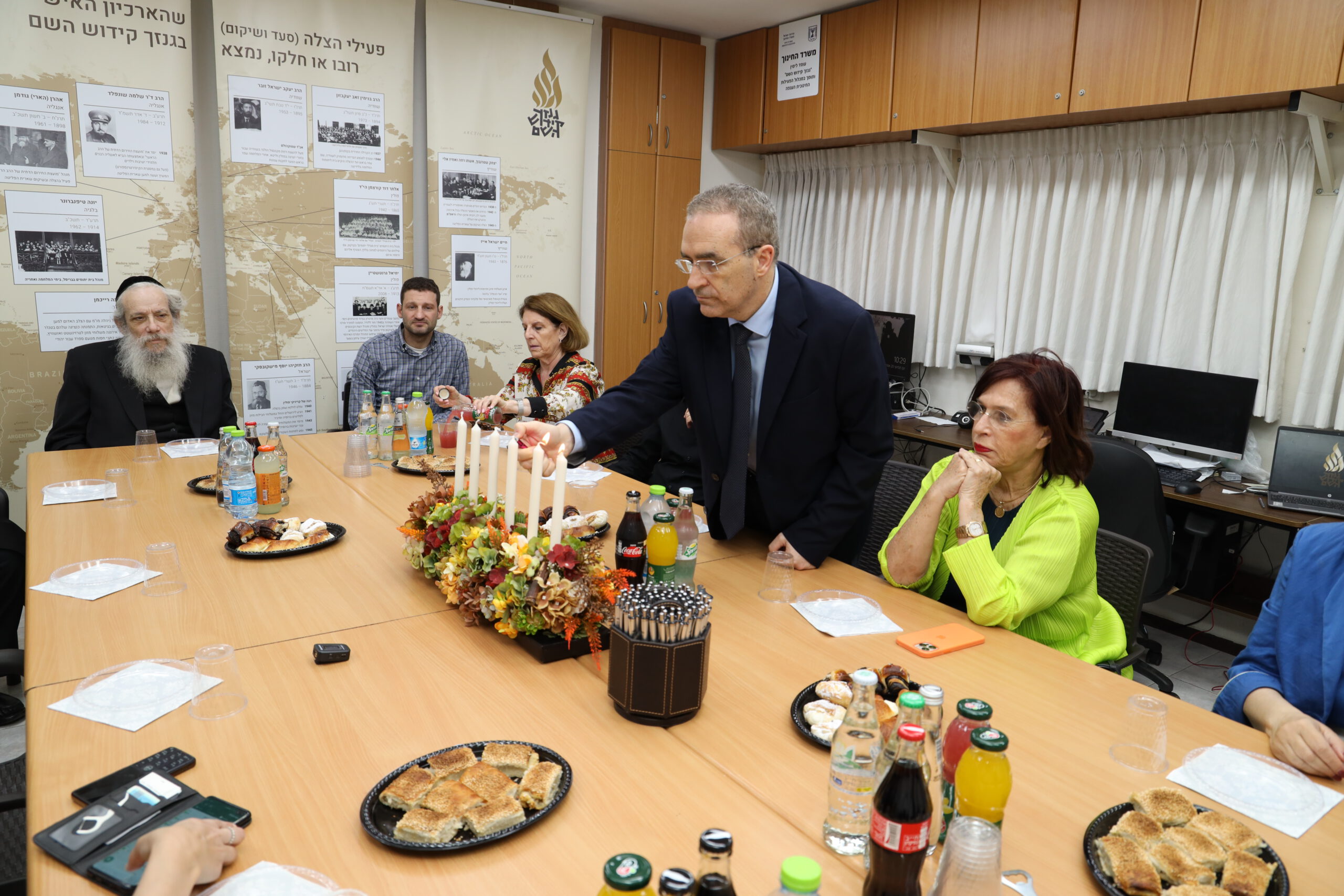 The former mayor of Bnei Brak, Rabbi Hanoch Zeibert, who participated in the visit, spoke about his personal connection to the events of the war as the son and grandson of Holocaust survivors. He explained the importance of erecting an proper building in order to allow the continued activity of Ganzach Kiddush Hashem and the ability to reach further audiences.
During the visit, the ambassador received a tour, guided by Rabbi Yaakov Friedland, of a special poster exhibition that combines archival materials with distinct educational messages.
The exhibition hones in on the issue of antisemitism that existed in Europe during the war and sheds light on modern-day antisemitism.
The ambassador emphasized the need for additional educational activities related to antisemitism in the past and present. He blessed the activities being done at Ganzach Kiddush Hashem, both in the archival realm and in the professional-educational realm.
The ambassador, who was exposed to the extensive activity being done to preserve and instill the memory of the Holocaust and of the destroyed communities, emphasized the importance of remembering the values of Jewish endurance and heroism, and thanked the heads of Ganzach Kiddush Hashem for the great work the insitution is doing in this field.